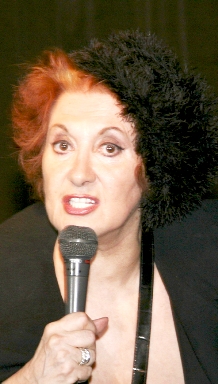 Jordana has been interviewed on numberous radio and TV shows as well as doing readings for guests and call ins.
Jordan demonstrates handwriting analysis on TV as well as at her lectures.
*
Jordana lectures on as well as demonstrates:
Face reading, body language, handwriting & palm reading, personality analysis and in some instances mind reading. Jordana has simplified the complicated and added humor to make each lecture and interview a fun as well as learning experience for her audience.
*
Jordana is an expert on how to program your mind to:
THE TRUTH ABOUT SOULMATES

CREATE THE LIFE YOU LOVE AT ANY AGE

HOW TO PREPARE FOR SUCCESS
HOW TO PSYCHE YOUR WAY TO WEALTH
HOW TO GET WHAT YOU WANT OUT OF LIFE
HOW TO DEVELOP YOUR PSYCHIC ABILITIES
Jordana can create the perfect lecture for you specific organization and can adapt to any theme you might need for your program.
LECTURER
Ms Sands has taught and lectured, run workshops, organized entertainment packages for corporations, hotels, restaurants, charities and cruises. A background in the performing arts has given her a strong stage presence. Ms. Sand's knowledge of her subject and her ability to communicate makes her lectures as fascinating and fun as they are informative.
Everyone in her audience goes away energized. All can't help but be revitalized with a renewed sense of purpose. Ms. Sands has a great zest for life and her unique sense of humor touches all who come to her lectures and workshops..
Speaking engagements have included The United Nation's wives of the diplomats, senior centers in and around the New York area as well as appearances at numerous charitable functions, psychic fairs and expos.
Jordana leactured and ran workshops for 5 years at The East Side Community Center in NYC.
or call 212 832-7657
Ms. Sands lectures on the following subjects:
HOW TO FIND YOUR SOUL MATE * ENVISIONING YOUR FUTURE * HOW TO PREPARE FOR SUCCESS
PSYCHE YOUR WAY TO WEALTH * HOW TO GET WHAT YOU WANT OUT OF LIFE * HOW TO DEVELOP YOUR PSYCHIC ABILITIES
---